Corona virus equals more canine counters!
Reportedly dog shelters are now empty. Animals provide great companionship and security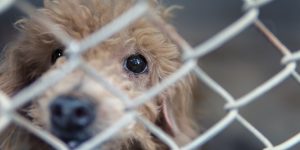 .
I'm sure everyone is thrilled these animals are leaving metal cages for new homes. More dogs will be in homes and yards for field employees to encounter. Making it difficult and dangerous for the employee to stay safe. Make sure your employees are trained to confront any and all dog scenarios. In the home, the yard or on the street. Provide your employee Dog Bite Safety training, PPE's and good customer communication.
If you have contact with the customer before arriving at the home, let them know it will be safer for the family dog to be put away. Are you asking? Do you have a dog? Where is the dog kept? Do you have a room or confined area to put the dog if the employee does enter the home or yard? Many customers won't think twice about letting the dog out to interact with the employee. The adopted dog is even more dangerous, the owner has no idea how this dog will react to the stranger's presence. Make it your policy that the employee does not enter until the dog is restrained.
Avoid risking loss time, a company lawsuit or a workman's comp claim. Train your employees Dog Bite Safety and make sure they carry a PPE. Be Safe & Well!
During coronavirus closures, what happens to animal shelters?
The coronavirus pandemic is prompting many U.S. cities to close gyms, bars and other sites of social gathering. Here's what some animal shelters are doing.
While grocery stores, pharmacies and small businesses may be top of mind during the crisis, other organizations must also carry on, including animal shelters and pet rescue groups. Whether you've already got a pet at home or are looking to adopt or foster, shelters across the country are updating their sites with COVID-19 information.
What are some animal shelters across the country doing?
The San Francisco Department of Animal Care & Control issued its guidelines regarding pets and the coronavirus; the taxpayer-funded shelter recommends that pet owners should plan ahead for pet care if they become ill and have plenty of food and supplies on hand. They should also plan ahead for their animals as they would in any disaster or emergency. The SFACC would "have no means to organize caring for animals in homes if the owners are hospitalized" and they would "take custody cases as usual, but have very limited capacity."