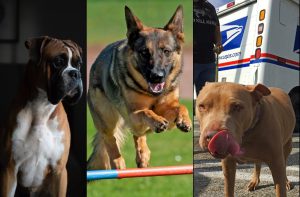 Montgomery County, OH
DAYTON, Ohio (WDTN) – Recording dog bite stats is a difficult job. Trying to dog bites by breed makes it even tougher.
Many dog bites and attacks go unreported. Every county health department in the Miami Valley has to rely on eyewitness reports of what kind of breed the dog was. This means calculating bites by breed is not an exact science. Many departments don't track bites by breed for this reason.
But the numbers are still important because they give county health officials an idea which breeds are biting or attacking people the most.
From Jan. 1, 2019 through Sept. 26, Montgomery County had 752 total dog bites, according to reports filed and collected by Public Health Dayton and Montgomery County.
The breed most identified was the Pit/Boxer mix at 195 – responsible for 25 percent of the bites this year, if witness reports were accurate.
Read the entire list below.
Pitbull/Boxer mix 195
Mutt 56
German Shepherd 47
Labrador Mix 47
Australian Shepherd Mix 16
Cane Corso 14
Rottweiler 14
Husky Mix 13
American Rottweiler 11
Chi Mix 11
Terrier Mix 11
Golden Doodle 8
Print in PDF – Montgomery County 2019 dog bites