Sarah Hagen, WCNC 12:55 PM. EST March 29, 2016
CHARLOTTE, N.C.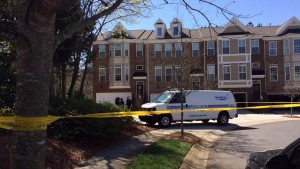 An elderly woman was killed on Monday by a family member's two dogs. Police say 86-year-old Bessie Flowers was attacked by two American Pit Bull Terriers. Pit bulls can be a controversial topic. We did some research through our archives and found the majority of the dog attacks we've covered recently have been from pit bulls. -Pitbull kills horse -6-year-old boy mauled to death by pit bull -76-year-old woman and small dog attacked by pit bull -Service dog in training mauled by pit bulls And now this. "I constantly told those people– they are going to kill someone," one neighbor said. Neighbors feared this day would come. Charlotte-Mecklenburg Police say when they arrived the 86-year-old woman had died from the dog bite injuries.
Neighbors say the victim was visiting family and was attacked after she fell down. The two pit bulls lived at the Springs Valley Community townhome, and neighbors say they had a history of aggression. We tried to ask questions as someone left the house but they didn't stop. Neighbor Irene Peeler says the first thing that comes to mind when hearing this story is "pit bull" but says, "It is probably not fair, not fair to the breed. Although responsible for this fatal attack, dog training expert Andy Hanellin say pit bulls shouldn't be blamed because of their breed. There are more bites every year by Dalmatians than there are of pitbulls," said Hanellin. The dogs are being quarantined as the investigation continues. Police say hey had had one previous call about the dogs to that address before this attack but nothing came of it.