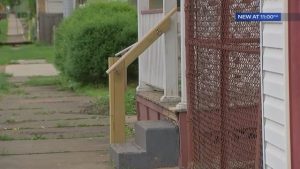 A local postal worker was injured Tuesday afternoon by a group of three dogs, police said.
Beaver Falls Police Chief John DeLuca said the carrier had a "minor" bite and some scrapes and bruises after an encounter with the dogs.
DeLuca said the carrier was delivering mail to home on Third Avenue when the animals ran into the street, where the postal worker was bit. The dogs were confined in their yard afterward.
DeLuca said charges against the dog owner are pending further investigation.
Tad Kelley, a spokesman for the U.S. Postal Service, said his office will make a "determination on the street delivery" and any potential changes to the route once investigators have more information.
"Thankfully, our employee is going to be OK," he said.
Dog attacks increase in the summer to mail carriers and to the public in general, Kelley said.
"We instruct our employees to be constantly aware, be informed and avoid any situation regarding a known loose dog," he said. "Dogs are protectors of their domain and defenders of their owners."
Kelley said the post office advises dog owners to keep their pets in a separate room when mail is being delivered. It's possible for dogs to break through glass and screen doors, so it's important to make sure they are secured.
Residents are also advised to avoid taking mail directly from a carrier when a dog is present, because the animal can perceive the interaction as an intrusion or a "threatening gesture."
Households with threatening dogs may be asked to pick up their mail at a post office to ensure the safety of the carrier, Kelley said.