Quebec has a patchwork system of regulations for dogs. But it has promised to review those regulations following the recent mauling of a woman in Montreal's east end.
Many cities around the w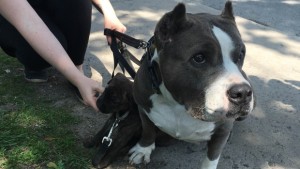 orld ban pit bulls. Such regulations, however, have been the target of much criticism and many cities are now reversing their policies.
The Quebec College of Veterinarians, like the Montreal SPCA, argues banning breeds creates "a false sense of security" and does not necessarily reduce the number of bites.
It gives the example of Ontario, which has banned four breeds of dogs considered to be pit bulls since 2005, only to see the number of dog bites increase.
Ontario MPP tries again to end pit bull ban
"Banning a breed means in the long term there will be other mixing of races, creating another dangerous animal that people will love," said Valérie Trudel, president of the Association of Veterinarians of Quebec.
"Banning a breed skirts the problem."
Where: Saint-Leonard, Outremont, Anjou, Drummondville, Saguenay, Rimouski, Winnipeg (first Canadian city to ban pit bulls in 1990) and Ontario.  Banning dangerous dogs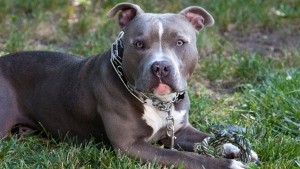 Banning pit bulls will only lead to more cross breeding, say some animal experts. 
Other municipalities prohibit dangerous dogs regardless of breed. In the Montreal borough of Rivière-des-Prairies-Pointe-aux-Trembles, for instance, a dog that bites, tries to bite, attacks or tries to attack a person or another animal can be declared dangerous by an expert from the borough.
The expert may order the dog be euthanized or impose conditions such as sterilization, having them microchipped, or even having them undergo behavioural therapy.
Gatineau specifies that pit bull terriers, Staffordshire bull terriers and American Staffordshire terriers are subject to special municipal regulations. They include requiring owners to pass a training course and posting a notice about their dog on their property.
Cracking down on off-leash dogs
Pepin said more needs to be done to enforce rules about leashes in public places. "The fines aren't very high, and there is nobody on the ground to implement it," he said.
"The city will have some patrollers this summer, but for the whole city. You can walk a long time before someone notices that your dog is loose."
Pepin said he believes there should be regulations that punish citizens who fail to keep their dogs in a closed yard. If the dog escapes the yard, the owners should be held responsible, he said.
Where: Many municipalities require residents to keep their dog on a leash at all times in public places.